Grants & Contracts
Medical Assistant FASD PIC
The Centers for Disease Control and Prevention has awarded funding to the University of Nevada, Reno's Center for the Application of Substance Abuse Technologies (CASAT) for their Medical Assistant Fetal Alcohol Spectrum Disorders (FASD) Practice and Implementation Center (PIC). The Medical Assistant FASD PIC will be working collaboratively with national medical societies, professional organizations, and other university-based PICs to develop, deliver, disseminate, and evaluate FASD training programs for Medical Assistants. The goal of the program activities is to enhance awareness and change practice behaviors of Medical Assistants with regards to the prevention, identification, intervention, and treatment of the FASDs.
SAMHSA's CAPT West Resource Team
SAMHSA's Center for the Application of Prevention Technologies (CAPT) is a national substance abuse prevention training and technical assistance (T/TA) system dedicated to strengthening prevention systems and the nation's behavioral health workforce.
Problem Gambling Prevention Project
The purpose of this program is to provide problem gambling prevention programming for college students who currently do not exhibit symptoms of problem gambling, and increase the effectiveness of problem gambling prevention efforts based on level of community readiness, and the knowledge, perceptions, attitudes, and behaviors surrounding problem gambling by students at UNR and TMCC.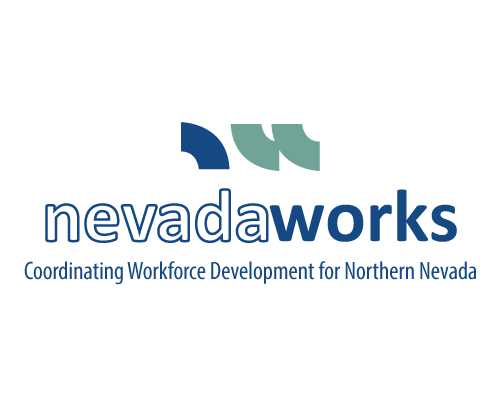 Career Healthcare Connections (CHC) Program
Funded by Nevadaworks, Northern Nevada's Local Workforce Investment Board, the CHC Program builds and strengthens Nevada's behavioral health workforce by expanding career entry tracks, offering recruitment and screening activities, developing a career roadmap, providing stackable credits, and offering academic courses. The CHC Program reduces barriers for eligible Dislocated and Adult Workers by providing tuition, training, and on-site practicum assistance to help program participants move efficiently through the education, certification/licensing, and training/practicum processes to begin or continue their careers in behavioral health. Completion of the CHC Program will increase students' marketability to employers and infuse the behavioral health workforce with new talent.
Teach SBIRT
(teachSBIRT) increases the number of nurses and social workers able to address the needs of persons at risk for Substance Use Disorders (SUDs) throughout Nevada's healthcare delivery system by promoting the adoption and sustainable practice of SBIRT. This is being accomplished by adapting SAMHSA's SBIRT Curriculum to include cultural issues specific to frontier/rural states and infusing it into existing courses for the University of Nevada, Reno Schools of Nursing and Social Work, as well as providing trainings for nursing and social work practitioners throughout Nevada.
Nevadas Prevention Resource Center
The NPRC is a program in the Center for the Application of Substance Abuse Technologies (CASAT) in the Division of Health Sciences at the University of Nevada, Reno. The LRC represents a partnership between the University's College of Education and the Washoe County School District. The unique collaboration with the LRC has enabled the NPRC to use technology to expand its services and serve more diverse populations in both urban and rural regions of Nevada.
National Frontier & Rural ATTC
NFAR serves as the national subject expert and key resource to promote the awareness and implementation of Telehealth Technologies in Substance use treatment.
Nevada's Recovery & Prevention Program
NRAP is a Collegiate Recovery Program first created with start up funds from the generous contributions of the Staci Mathewson Foundation on the University of Nevada's Reno campus in Fall of 2011. Since its beginning, NRAP has grown from a few students meeting up to run impromptu 12 step meetings on the lawn of the university to a program with 3 locations (UNR, TMCC and UNLV) and now possesses a large student base.